This excellent swimming pool is a part of the luxury home SPA in private residence. The Home SPA is divided into several zones and includes a sauna, hammam steam room, and swimming pool with hydrotherapy spa pool, massage and fitness room options. Therefore, design and implementation of a home SPA with a swimming pool, sauna and a hammam steam room is an ambitious project which requires strong technical knowledge. This elegant design of the swimming pool interior is the culmination of the collaboration between the home builder company, and the VicWorkStudio interior architects from the initial planning stages to completion.
The pool area is decorated with amazing marble wall finishing in a combination of Botticino Royal and Bronzetto marbles, Cremo Supremo marble pilasters, and facet mirror tiles panels. In the recreation area, we offer an exquisite combination of floor and ceiling decor. Stylizing of the classical pattern ornaments on the ceiling and the floor make the interior look very expressive as well as festive. The design has a magic charm that is amplified by the spa hydro-massage pool. We have been focused on comforts and aesthetics because the SPA universe should be a world apart. This is the kind of a luxurious escape to the place, where the pleasure of the SPA becomes a personal and precious moment.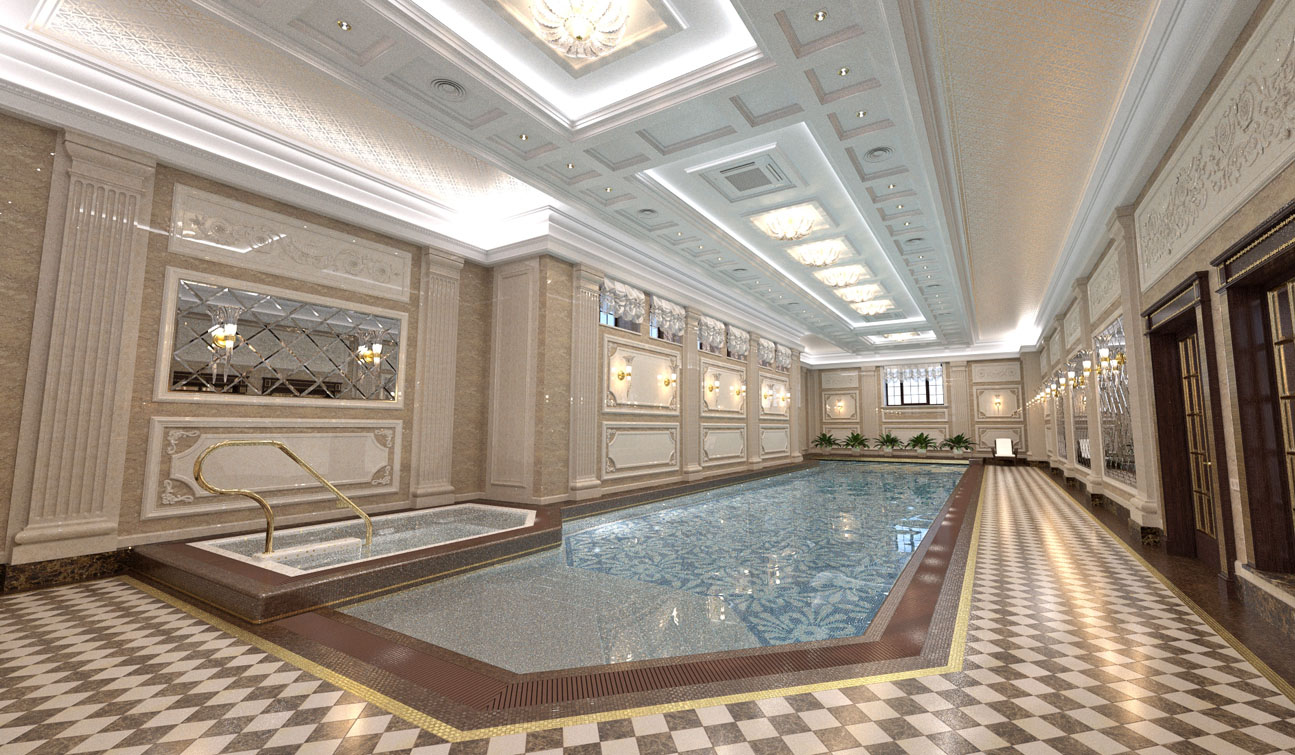 The lighting in the swimming pool interior is also a very important detail that needs to be well-picked and well-placed on the best location for the perfect appearance of the space. There is the general illumination by the ceiling recessed spotlights, linear LED lamps, Sylcom Glass Design ceiling lamps by Sylcom and beautiful Nausicaa crystal wall-lamps by Gamma Delta Group. Overall lighting is perfectly coinciding with the color scheme and the overall decor.
The swimming pool interior by VicWorkStudio creates a unique and luxurious leisure space, incorporating both aesthetics and functionality. The SPA interior design reflects the desire for individual space for healthy leisure activities and is a reflection of the owner's personal wellness requirements as well as the lifestyle.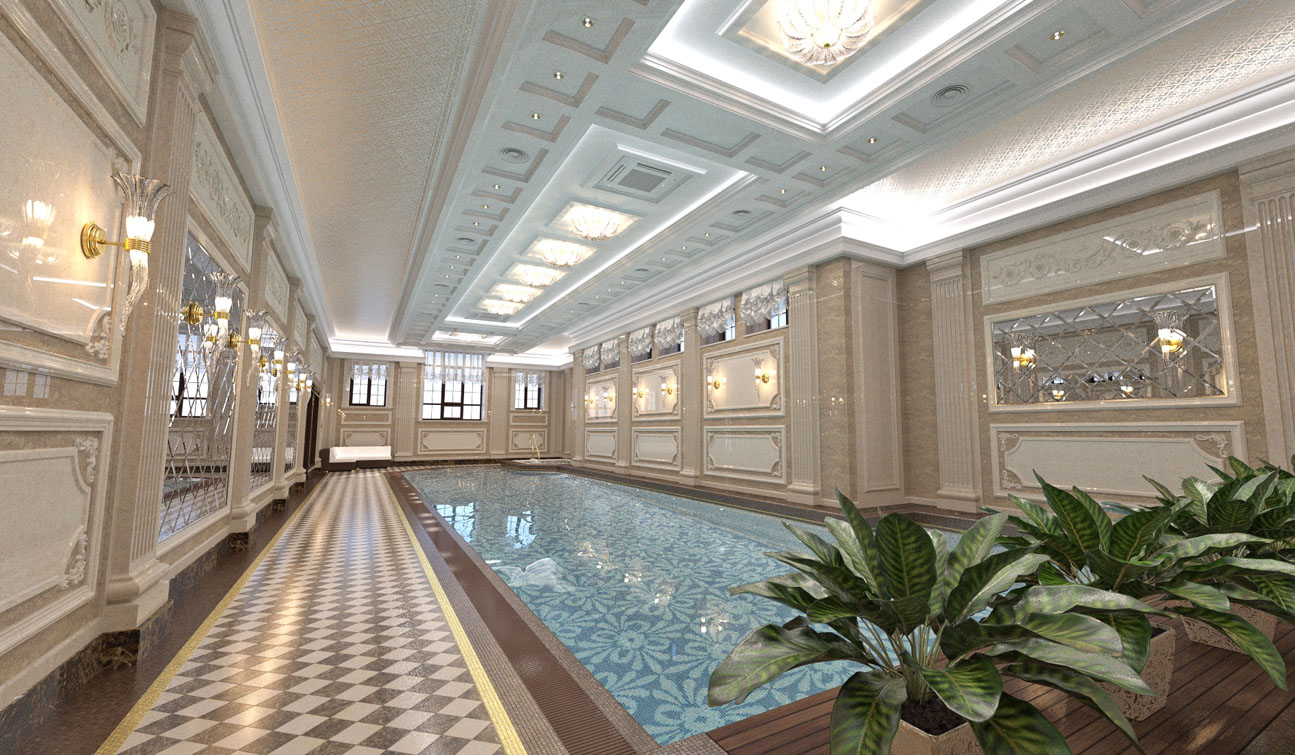 Eventually, whether it is the SPA zone in a boutique hotel or just for private use of a wellness SPA, our interior-architects are always open to assist you in the realization of your project at any step in the process. The INDESIGNCLUB interior designers propose you the expert's knowledge to conceive your luxury SPA dreams.
Author of the project - architect Victor Kucherenko.