The facade design project is executed within the project of reconstruction for the already existing building, including industrial function and reorientation of its mission to a shopping center. This is version #1 (from the three designs) of Concept Design of the High-End Shopping Mall facade. This building is located at the 4/13 Bolshaya okruzhnaya str. Kiev, Ukraine. The redesign of the shopping mall includes a completely new look for the facade and a full makeover of the space inside the complex.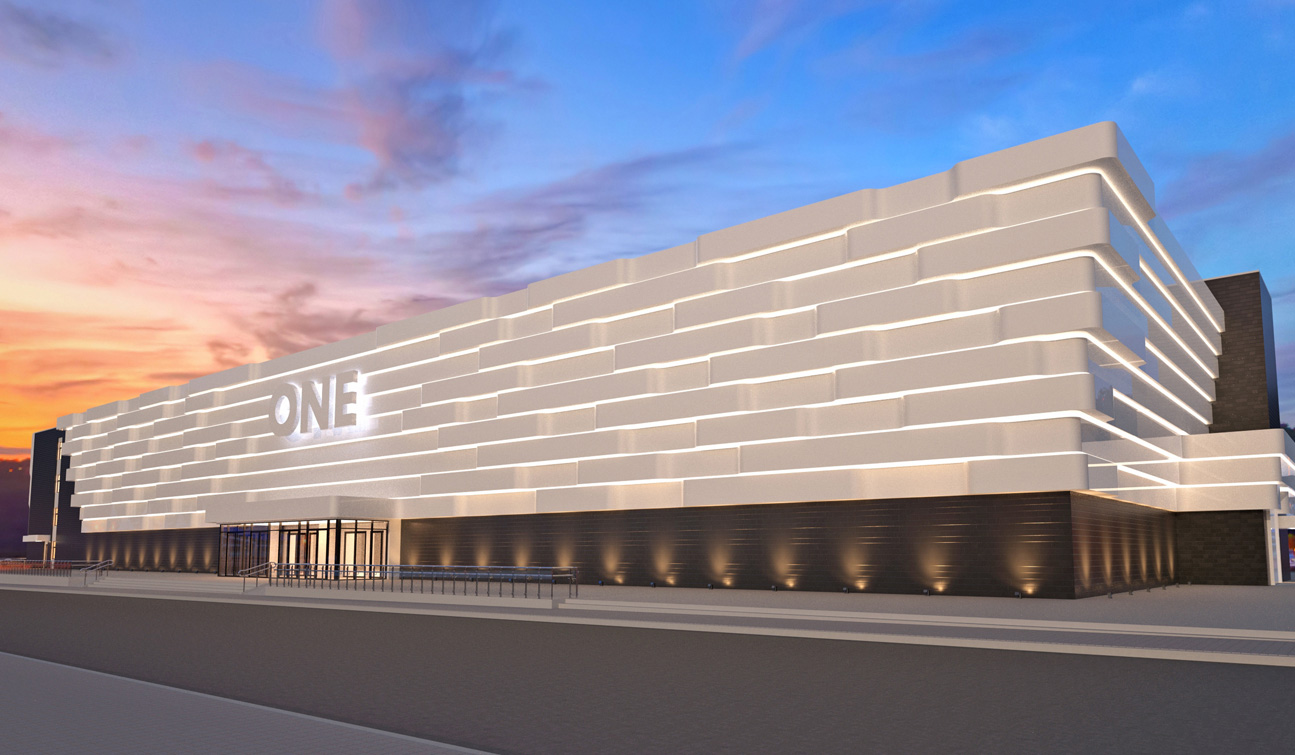 Our idea distinguishes itself from the typical mall designs, which often use a multitude of different materials and shapes. We used some laconic modern forms and only several types of hi-tech materials which give a possibility to establish a strong and memorable image. Our concept for the Mall facade is based on the idea of one gesture, one design, and one identity.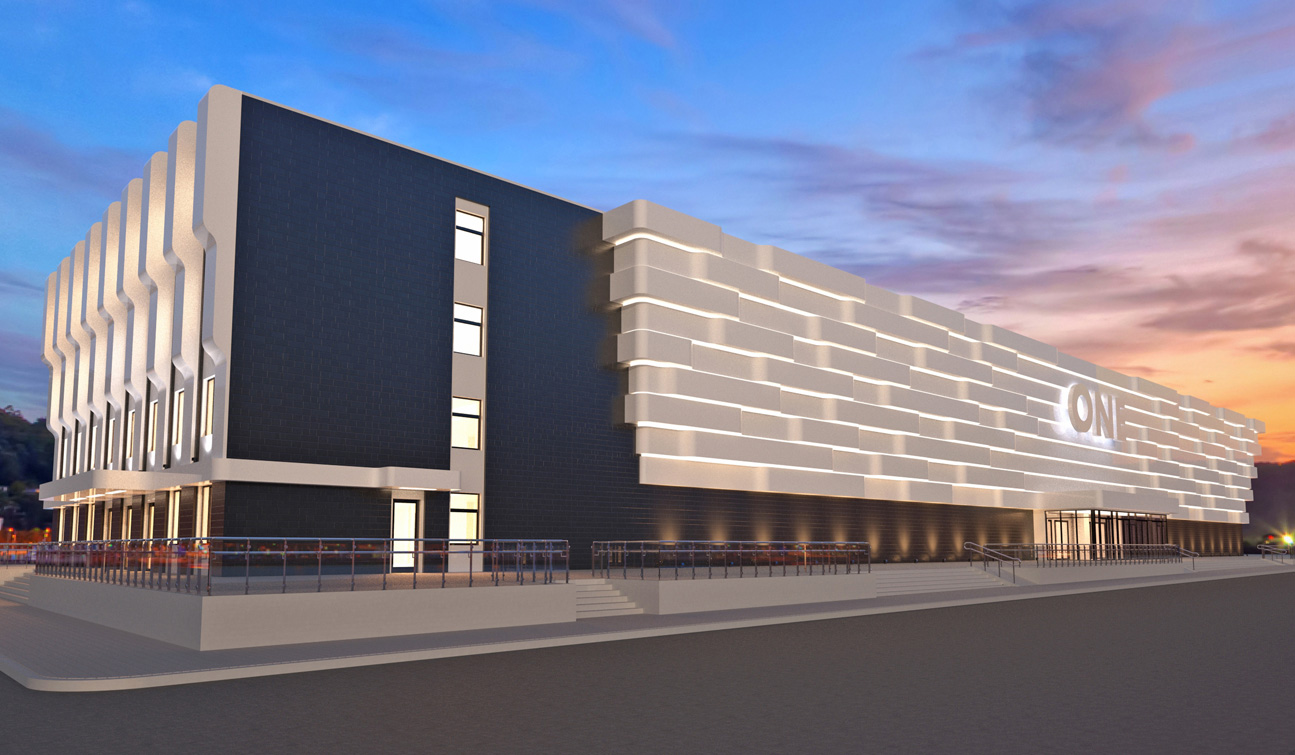 The specific materials, which have been used in the construction, helped us to achieve specific visual effects. We have used white horizontal and vertical aluminum сomposite volume panels, contrasting against the dark flat panels to create an impressive facade. Horizontal LED light strips, which are placed in-between each horizontal volume-panel looks lofty, while at night this effect is even more emphasized by the incorporated lighting effect. The facade features colored lighting sequences based on computer control, so as it will be possible not only to manage perfect change-overs of the lighting color-scheme but also to re-change the illumination effects in accordance with any given circumstances. Moreover, according to the project, the entrance will be the focal point of the composition and entice shoppers via bright welcoming lighting.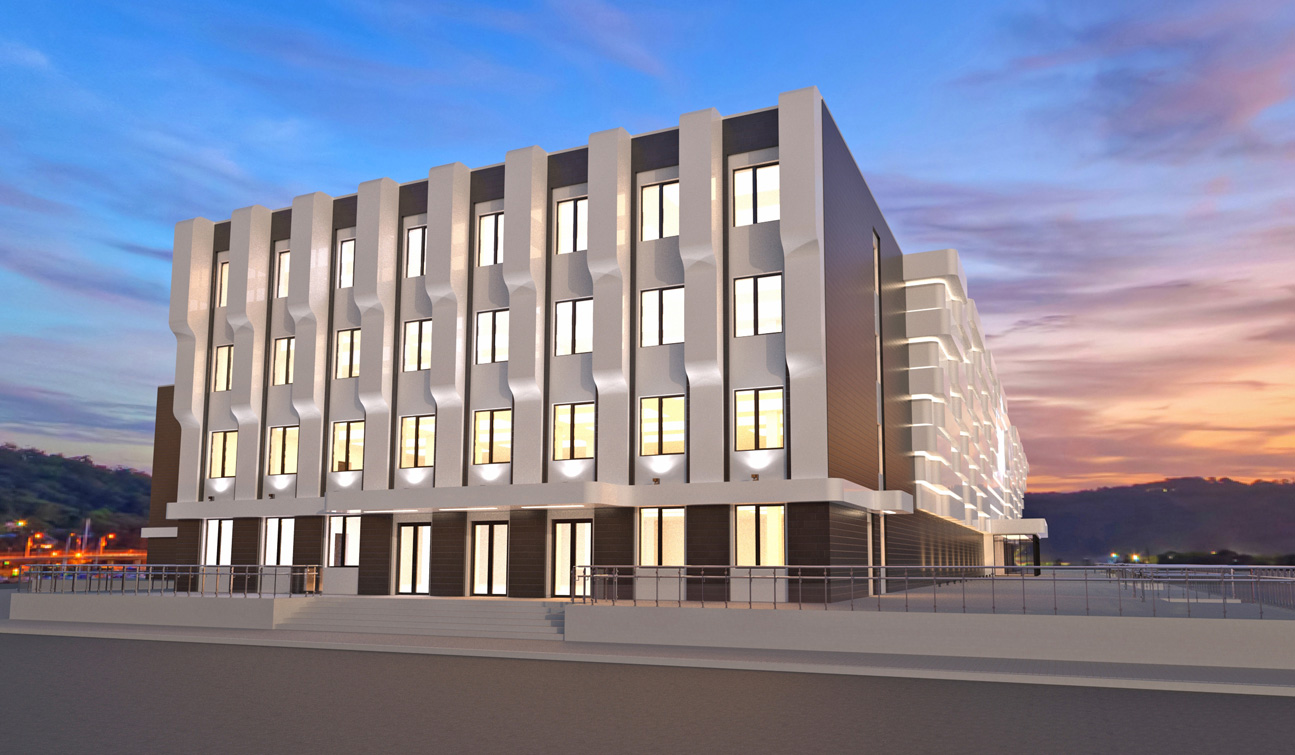 The faсade's black and white colors, its progressive shape and the integrative interaction of architecture with lighting effects create a distinctive character for the Mall building. With its ultra-modern look, this facade provides a unique opportunity to create a distinctive landmark and the lasting image of the new shopping destination. Finally, the facade features look united, spacious and prestigious, corresponding to the building's use as an excellent shopping center.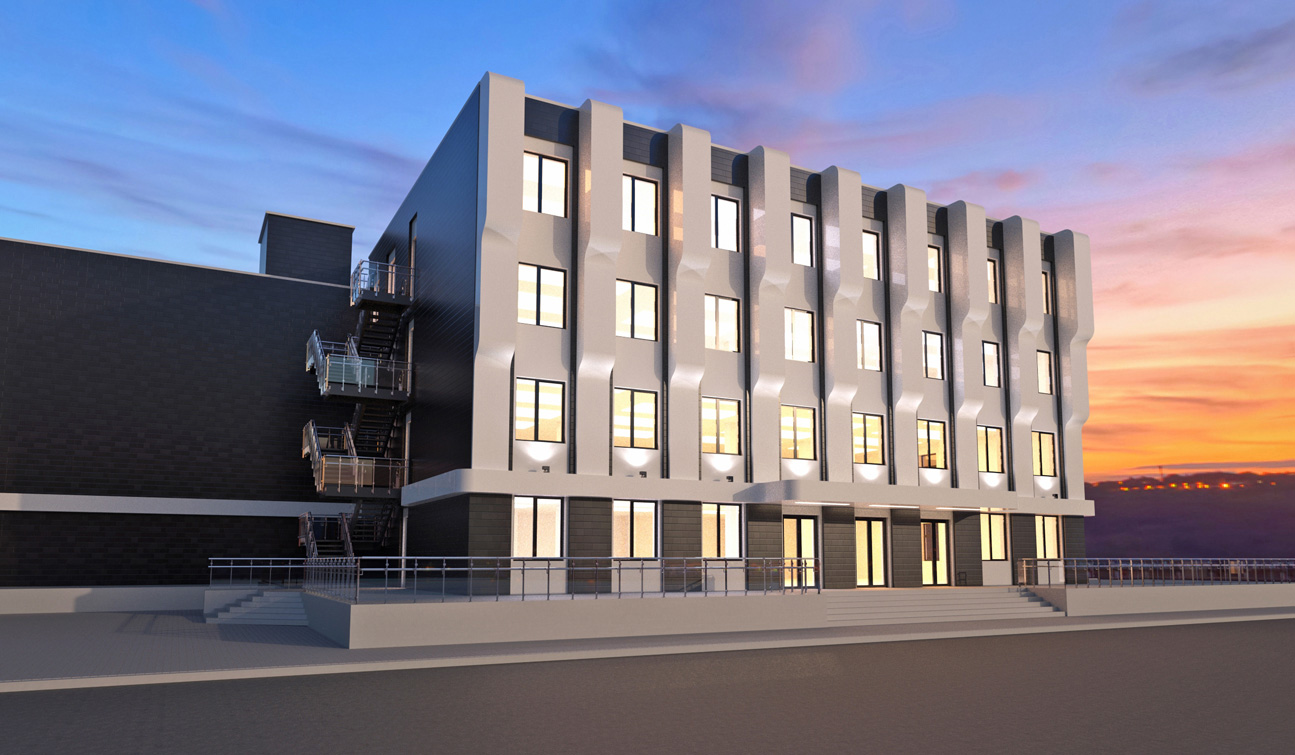 Author of the project - architect Victor Kucherenko.